High-Quality Metal Forming Manufacturer Sourcing
Compass & Anvil is your global sourcing authority for securing quality metal components and products from trusted manufacturers across the United States and China. We can facilitate the process of securing the ideal sourcing partner for your castings, extrusions, forgings, and metal stampings.
We aren't satisfied until you are. Compass & Anvil will assist you in securing a compatible manufacturing partner that can meet your specifications at competitive prices. We maintain a quality guarantee on all metal parts sourced through us, meaning you don't have to wonder whether what you're paying for is what you want. With over 30 years of industry experience, we possess the knowledge and connections to meet all your metal forming needs.  
Precision Manufacturing Partnerships That Ensure Quality and Value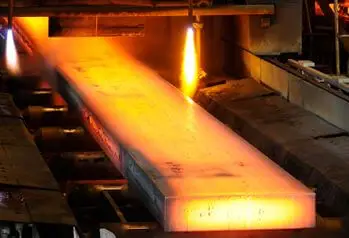 Do you require highly customized products? Fast turnarounds? Reduced costs? With thousands of manufacturers around the world, it can be difficult to know which one is right for your project. From design assistance to product testing, and more, Compass & Anvil is your source for high quality, cost-effective, and timely manufacturing solutions.
Our domestic and international manufacturing partners specialize in a range of metal forming processes, from investment casting to closed die forging, and everything in between. Take advantage of prompt responses, competitive pricing, and quality products. Years of industry networking and relationship development with manufacturers have made us a trusted sourcing expert for a variety of precision metal components.
Find a Trusted Manufacturer for Your Sheet Metal Fabrication or CNC Machining Project
Compass & Anvil is now offering sourcing for metal fabrication and CNC machining. Whether you require CNC laser cutting, plasma cutting, sawing, press brake forming, or turret punching, we can connect you with a manufacturer who possesses the machining experience and capabilities to meet all your project specifications. We provide expertly fabricated components for a range of industries, including construction, industrial, aerospace, automotive, and more. From aluminum sheet metal to steel tube and pipe, rely on Compass & Anvil to source your metal fabrication project efficiently, sustainably, and cost-competitively.
Custom Casting Services Tailored to Your Designs, Budget, & Timeline
When it comes to metal castings, there is no one-size-fits-all solution. The best manufacturer for your project will depend on several factors, including your budget, production schedule, material and tooling requirements, tolerances, quantity, and more. Compass & Anvil can work with your desired specifications to find best casting solution for your needs in the following areas:
Don't waste valuable time vetting and negotiating with manufacturers. Rely on the experts at Compass & Anvil to take care of it for you. We work closely with qualified engineers all over the world to provide our customers with the precision casting & prototyping services they need. Request a no-obligation quote today to get started.
Quality Guarantee and Client Satisfaction for Custom Metal Manufacturing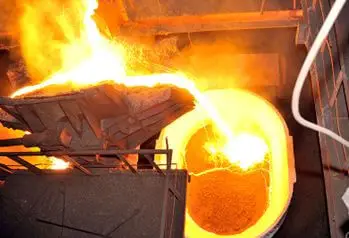 With roots in Silicon Valley, CA, Compass & Anvil has served a variety of businesses across all industries. Join the network of companies throughout the Western Region who rely on our connections and expertise to consistently deliver the most optimal solutions for their needs.
When you request metal forming services through us, you receive:
A quality guarantee for all parts manufactured in the U.S. and China
Flexibility. We work with a wide range of manufacturers that can meet your price/quantity/quality requirements
Top-quality manufacturing options. With decades of experience, Compass & Anvil only work with highly vetted casting, extrusion, and metal stamping manufacturers.
Compass & Anvil can assist you in identifying the material, process, and manufacturer that will best fit your needs. Contact us or request a quote and get started today!