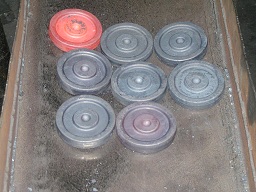 Asian Metal Sourcing Services
Compass & Anvil Utilizes Domestic & Asian Sourcing to Meet Your Product, Price, and Production Schedule Needs
Compass & Anvil utilizes relationships with both domestic sourcing and Asian sourcing partners to supply quality metal products to our customers at competitive prices. We choose partners in both the United States and China that offer superior products that we can stand behind based on our industry experience and process knowledge. Compass & Anvil excels at facilitating communication at all stages of the procurement process.
Sourcing Location Can Impact Your Bottom Line
We know that there is a delicate balance for most manufacturers in securing the specific parts needed at a competitive price and within a timeframe that allows for market viability. At Compass & Anvil, our customers benefit from the diverse network of domestic sourcing and Asian sourcing relationships we have established over the years. These partnerships provide access to a unique mix of capabilities that can be matched to suit your manufacturing specifications, production schedules, and budgeting requirements.
Important Factors to Consider in Product Sourcing
Factors

Domestic Sourcing

Asian Sourcing

Material Selection
& Availability

A large selection of standard and exotic materials are available.

Standard materials are available but there may be limited access to exotic materials.

Timing for
Production & Delivery

Shortened communication and delivery times allow for  accommodation of short production schedules.

Communication process and delivery times lengthen production schedule accommodation.
Contact us today at (408) 205-1319 (Pacific Time) or email us for a no obligation quote or to request additional information about domestic or Asian sourcing opportunities.