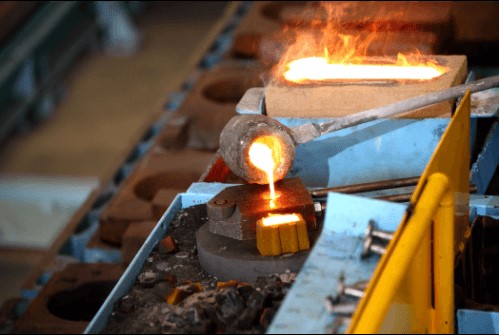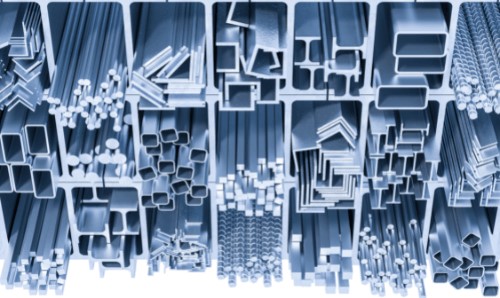 Manufacturing Partner Sourcing Industries Served
With over 20 years of experience across a variety of industries, Compass & Anvil is well equipped to manage the logistics for your next manufacturing project. Whether you require complex geometries, high volumes, or unique materials, we can work with you every step of the way to ensure your needs are met. Our manufacturer network possesses all relevant industry certifications, including aerospace AS9011, automotive TSI1649, and medical ISO13485, among others. Contact us to find a compatible and cost-efficient partner for your metal castings, extrusions, stampings, forgings, and more.
Your #1 Source for Trusted Metal Forming Services in California
Compass & Anvil is your sourcing authority for precision metal components from our certified manufacturing partners across the globe. We are committed to ensuring our customers receive the quality and value they're looking for at prices they can afford. Our team of experts will work with you to find the material, process, and manufacturer best suited to your industry and project requirements. Request a quote today to get started.
Manufacturer Outsourcing for Any Industry or Application
Agricultural Manufacturing
Ensure your agricultural equipment and farm machinery has the strength and durability required for the most demanding agricultural applications. Compass & Anvil works with trusted agricultural metal fabrication manufacturers that understand the requirements of the agricultural industry. We can source the right metal forming, die casting, or forging manufacturer for your agricultural equipment needs.
 Automotive Manufacturing
Automotive vehicles require high-performance parts that meet necessary ISO/TSI6949 specifications in accordance with the regulations of the automotive industry. From low-volume prototypes to large production orders, our reliable manufacturing partners possess the equipment and capabilities necessary to meet the quality requirements of auto-aftermarkets.
Medical Manufacturing
Medical devices require the highest level of precision, accuracy, and quality. Compass & Anvil partners with medical device manufacturers with necessary ISO9000 and ISO13485 certifications to produce medical stampings, medical die castings, and medical forgings that meet or exceed your quality standards. We'll work with your custom specifications to provide you with the high quality medical components you need.
Industrial Manufacturing
Find the right industrial equipment manufacturer for your heavy-duty application. We have developed several long-standing partnerships with both domestic and international manufacturers to provide you with the industrial equipment and parts you need. From product development to schedule reinforcements, we can ensure your high or low volume metal castings, forgings, and precision stampings are manufactured on-time and on-budget.
Consumer Parts Manufacturing
Whether you require high volume production runs or quick-to-market products from prototypes, we can source the best manufacturer for your consumer products. We work with ISO 9001 certified manufacturers to ensure your consumer parts meet all necessary quality assurance guidelines, from small appliance components to electronics, to recreational equipment, and more.
Electric Vehicle Manufacturing
As electric zero-emission vehicles rapidly emerge in mainstream vehicle lineups across the globe, lightweight die cast aluminum parts have significantly increased in demand. From hybrid, battery-electric vehicles (BEVs) to plug-in electric vehicles (PHEVs) to new-energy vehicles (NEV), we can help you source the custom components you need for any electric vehicle application.
Aerospace Manufacturing
The aerospace industry requires a high level of accuracy and precision in accordance with stringent safety and performance regulations. Whether you require aluminum, titanium, or stainless steel components, our network of AS9100 certified aerospace metal component manufacturers can provide you with high quality metal extrusions, stampings, forgings, and castings for your mission-critical applications.
Solar Energy Manufacturing
With renewable energy sources predicted to exceed both gas and coal over the next five years, there is a growing demand for metal components that meet the versatility, strength, and corrosion resistance required for most solar energy applications. From panel frames and supports to trusses, racking components, reflectors, heat sinks, impellers, mounting systems, and more, our manufacturing partners can provide you with the metal components you need for any type of renewable energy installation.
Robotics Manufacturing
With their ability to reduce costs, decrease error, and improve efficiency, robotics are becoming commonplace in a number of industries. Manufacturers of these products must possess the capabilities to accommodate complex designs, multiple material requirements, and stringent industry guidelines. From robotic arms to grippers to networking systems, we can provide you with the prototypes and custom manufactured components you need for any robotics application.
LED Lighting Extrusions
Due to their sleek design and unobtrusive profile, LED extrusions are quickly becoming a staple in many modern homes and buildings. Whatever shape or mounting style you require, Compass & Anvil can connect you with a manufacturer with can create high quality LED strip channels and aluminum profiles for your custom lighting application.
Construction Manufacturing
We partner with several ISO 9001 certified domestic and international manufacturers with the capabilities needed to deliver high quality metal extrusions, stampings, forgings, die castings, and more for your construction needs. Whether you require window frames, door panels and latches, stairwells, roofing parts, wall anchors, or prefabricated building components, we can accommodate your unique tolerance, material, and design requirements.
Server Farms & Data Centers
Server farms and data centers require sturdy metal structures to keep expensive equipment organized, protected, and operating at full capacity. Our manufacturing partners can provide you with the custom assemblies you need, whether that's cold aisle containment systems, enclosures, perforated doors and panels, shelving, wall brackets, cable housings, and more.
Battery Storage Systems
Lithium-ion batteries are used to supply uninterrupted power to the equipment found in server rooms and data centers. Compass & Anvil can connect you with a manufacturing partner who can create the custom battery storage racks and enclosures used to house these heavy duty components in accordance with necessary airflow and cable management requirements. 
Trust Compass & Anvil as Your Reliable Manufacturing Sourcing Partner
Compass & Anvil has over 20 years of experience providing high quality metal components for our clients throughout all industries. With exceptional customer service and advanced industry knowledge, we will assist you in securing a compatible domestic or international manufacturing partner that can meet your specifications and turnaround requirements at the most competitive prices. Contact us today to discuss your custom manufacturing project.