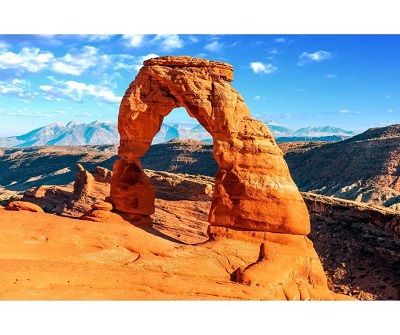 Reliable Metal Component Sourcing Services in Utah
For over 20 years, Compass & Anvil has remained dedicated to providing high quality metal parts and services to our customers in Utah and across the greater western region. We work with trusted manufacturers throughout the United States and China to provide affordable metal components for any industry or application. Our team of experts will work with your schedule, cost, and manufacturing requirements to ensure all your needs are met.
Compass & Anvil provides hands-on facilitation throughout the entire manufacturing process, so you receive the quality you're looking for without the added stress. Give us a call at (900) 989-5557 for more information or contact us today to get started.
Find Custom Metal Parts from Trusted Manufacturers in UT
Rely on us for your next manufacturing project. Find affordable solutions for your needs in the following areas:
Receive high performance metal parts with custom metal casting services. We partner with expert manufacturers who specialize in a variety of casting techniques, including die casting, investment casting, permanent mold casting, sand casting, and more.
Aluminum extrusions offer excellent strength and corrosion resistance for all your industrial, commercial, and architectural applications. Compass & Anvil is your source for custom precision extrusions designed to meet your exact size and alloy grade specifications.
Metal stamping is a cost efficient and versatile manufacturing process well suited for high production volumes. From deep drawing to wire forming, to multi-side stampings and more, we can provide you with the stamped metal components to meet your quality standards.
Compass & Anvil is an expert in the areas of steel, aluminum, brass, bronze, and open & closed die forgings. No matter your application, we can provide the knowledgeable sourcing assistance for all your cold, warm, or hot forging needs. 
Trusted Metal Sourcing Expert for Any Industry
With extensive knowledge across a variety of industries, Compass & Anvil is well-equipped to manage the logistics for your next manufacturing project. Whether you require complex geometries, high volumes, or unique materials—we have the resources required to get the job done. Contact us to find a compatible and cost-efficient partner for a wide range of metal products, including but not limited to:
Automotive components
Medical devices
Farming equipment
Brackets & Fittings
Heat sinks
Electrical housings
Exercise equipment
Electronic components
Recreational equipment
Heavy-duty parts
Electric vehicle battery enclosures
Aerospace machined parts & components
Turbines
Solar panel frames & supports
And so much more
Your Source for Utah Based Metal Forming Services
Compass & Anvil is your sourcing authority for precision metal components from our certified manufacturing partners. We are committed to ensuring our customers receive the quality and value they're looking for at prices they can afford. Our team of experts will work with you to find the material, process, and manufacturer best suited to your project requirements. Contact us today to get started.