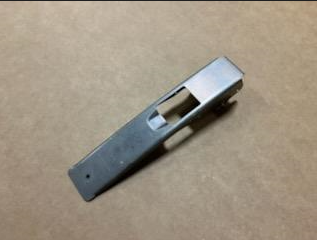 Metal Fabrication Sourcing Services
Metal fabrication is a broad term used to classify any process that involves cutting, shaping, or forming metal materials into a final product. Common metal fabrication processes include metal casting, forging, extrusion, stamping, and CNC machining, among others. The right process for your metal fabrication project will depend on part geometry, compatible materials, and the various requirements of your application.
Custom Metal Fabrication & CNC Machining for All Industries
Compass & Anvil is global sourcing agent dedicated to providing our customers with high quality metal fabricated components for a range of applications, from construction to industrial, to refrigeration, power generation, transportation, and more. We will facilitate your project from start to finish, leveraging our long-standing global connections and extensive industry experience to deliver metal manufacturing solutions in accordance with your specifications, schedule, and budget. Contact us today to begin discussing your metal fabrication or CNC machining project.
CNC Laser Cutting
CNC laser cutting is the process of using a computer numerical control (CNC) machine that uses a high-powered laser beam to cut or engrave metal and form custom designs. This process is compatible with a wide range of materials and offers a reliable and efficient method for cutting complex shapes with precise detail, while allowing for reduced scrap and energy waste.
CNC Turret Punching for Sheet Metal
Also known as a turret press, turret punching machines are used to punch holes out of large sheets of metal. CNC turret punching is a high speed production process that offers excellent versatility for a range of sheet metal applications. Turret punching can be used to create a range of products, from furniture to automotive parts to electronic components, and more.
CNC Plasma Cutting
CNC plasma cutting is an efficient and economical option for sheet metal applications that offer more freedom in thickness. Typically, plasma cutting is ideal for steel, brass, or aluminum materials with thicknesses greater than 40 millimeters. While this process is not well suited to high precision applications, it's a quick and cost-effective method for applications like automotive repairs, industrial construction, salvage and restorations, etc.
CNC Sawing
CNC sawing is ideal for high output, tight tolerance applications. This process typically involves cutting bar, tube, pipe, and other long, structural components to produce complex shapes with a high level of precision. CNC sawing is compatible with a range of materials, including carbon steel, aluminum, and stainless steel.
CNC Press Brake Forming & Bending
CNC press brake machines use multi-axis CNC controls to form or bend sheet metal into various shapes with a high level of precision and accuracy. This process requires minimal tooling and is ideal for materials with greater thicknesses. CNC press brake forming can be used to create a range of components, such as furniture, countertops, brackets, braces, door frames, hinges, and more.
Materials Available for Your Custom Metal Fabrication Project
CNC machining utilizes an extensive range of materials and metal alloys. The specific material you choose for your product will depend on several factors—things like dimensional tolerance, required stress load, operating temperature, tensile and endurance strength, and wear resistance. Between our domestic and international manufacturing partners, you have access to an extensive range of materials for your custom metal fabrication project. The most common materials used include:
Carbon steel
Stainless steel
Aluminum
Custom Metal Fabricated Product Examples
We can source your CNC machining project to create components for a number of industries and applications, from automotive to aerospace, to construction, and more. Examples of products include but are not limited to:
Brackets
Clips
Boxes
Panels
Enclosures
Consoles
Containers
Tanks
Hoppers
Frames
Towers
Skids
Your Trusted Outsourcing Partner for Metal Fabrication Services
Get the high-quality metal fabricated components you need. Let us connect you with an experienced, ISO9001 certified casting manufacturer for your next metal fabrication project. Join the network of companies around the country who rely on Compass & Anvil to find the best metal fabrication solution for their business needs. Request a quote today or call us at (408) 205-1319 to begin discussing your project requirements.