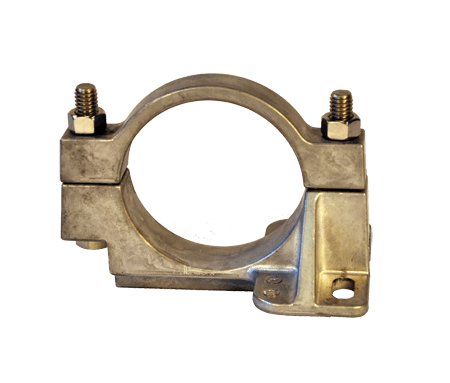 Die Casting Sourcing Services
Find a die casting manufacturing partner who can create the precision die cast components you need. Compass & Anvil has been a leader in global outsourcing for over 30 years and maintains long-standing partnerships with several reliable on and offshore casting manufacturers. Simple or complex, custom or standard, quick turnaround—whatever your project requires, we're here to make it happen.
Your #1 Sourcing Authority for Precision Die Casting Services
Whether you're looking for a good deal on standard metal parts or you need custom design assistance from qualified engineers, we can ensure you get exactly what you need. We oversee the project from design all the way through fulfillment, facilitating all matters of price negotiations and product testing to ensure the utmost quality and value. Request a no-obligation quote today to get started.
Benefits of Outsourcing Die Casting Services
With thousands of manufacturers around the world, it can be difficult to find one who can accommodate all your price, turnaround, and quality requirements. With our in-depth industry knowledge and wide network of manufacturers in the U.S. and China, we can ensure all your boxes are checked. Additional benefits of outsourcing die casting manufacturing include:
Quality guarantee on all products, or your money back
Access to the newest innovations in die casting technology
Receive material identification & design assistance from knowledgeable experts
Increased efficiency to keep your business competitive
Ability to meet stringent cost & scheduling demands
With years of experience across all industries and a diverse range of equipment at our disposal, we can cater to all your design, finishing, and assembly needs. Check out our customer testimonials to see what others have said about our service. Contact us for more information.
Meet Unique Design Requirements with Die Casting Manufacturers in the U.S.
If you require a highly customized design, we can connect you with a domestic manufacturer with capabilities to meet any material or geometrical requirement. Our network of manufacturers maintain all necessary ISO, medical, automotive, and/or aerospace certifications to assure compliance with industry standards. Additional benefits of sourcing domestic die casting services include:
Direct communication with design engineers
Faster fulfillment times
Reduced shipping costs
Reduce Production Costs with International Die Casting Manufacturers
When working with offshore manufacturers, it's not uncommon to have important details regarding design or delivery fall through the cracks. That's where we come in. With international partnerships that span more than 30 years, we ensure the most reliable offshore service for our customers in any industry. Additional benefits of sourcing international casting services include:
Reduced production & freight costs
Eliminated communication barriers
Specialized capabilities
Quality Guarantee on All Custom Die Cast Parts & Components
High pressure die casting is used for large volume productions of complex shapes. Higher production speeds make this process ideal for high volumes and fast turnarounds. Compass & Anvil has delivered a variety of zinc, aluminum, and magnesium die cast parts to our customers across all industries. Our quality guarantee ensures you receive die cast components that meet or exceed all applicable industry standards and specifications, or your money back.
Reliable Outsourcing Partner for Your Next Die Casting Project
Join the network of companies who rely on Compass & Anvil to simplify their product manufacturing needs. Compass & Anvil can connect you with experienced manufacturers to handle your die cast project from start to finish. We also offer sourcing services for other casting processes, including investment casting, permanent mold casting, sand casting, and more. Contact us for more information or email us today to receive a no-obligation quote. We will get back to you within 3-7 business days to begin discussing your project requirements.