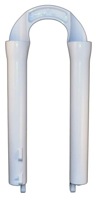 Reliable Sourcing for Consumer Specialty Products and Parts
Work with experienced manufacturers who understand what it takes to manufacture high-quality consumer machined parts. Metal machined parts include a wide variety of components, well-suited for the consumer industry. Whether you need to accommodate high-volume production runs or quick to market products from prototypes, we can source the right manufacturer for your consumer component needs.
Compass & Anvil has developed long-lasting relationships with domestic and Asian manufacturers. Our network of manufacturers has extensive experience in manufacturing parts and components for consumer products.  We work with ISO 9001 certified manufacturers, ensuring your consumer components and parts meet industry standards and quality assurance guidelines. 
Manufacturing Methods for Consumer Products
Contract manufacturing methods for consumer goods and products include:
Components and Parts for Consumer Goods and Products
Parts and components for consumer product can include the following:
Small appliance components
Electronics components
Recreational equipment components
Exercise equipment
Automotive parts
Benefits of Contract Manufacturing for Consumer Products
One of the biggest benefits of working with Compass & Anvil is our experience and knowledge of manufacturing methods for consumer products. With decades of metal manufacturing expertise, we can find the best metal manufacturer for your specific project requirements.
We understand the need for a quick turnaround from prototypes to high-volume production runs. Understanding production processes and different manufacturing methods allows us to provide individualized sourcing services for all your consumer product component manufacturing needs.
Discuss Your Consumer Product Manufacturing Needs with Us
Contact us today at (408) 205-1319 (Pacific Time) or email us for a no obligation quote or to request additional information about metal forming for the consumer market.