Aerospace Metal Fabrication Sourcing Services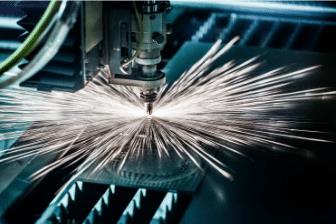 For mission-critical metal components, Compass & Anvil can source an aerospace metal manufacturer for aerospace metal extrusions, stampings, forgings, and castings. We work with AS9100 certified aerospace manufacturers to ensure your metal components meet stringent industry quality standards.
Metal fabrication for aerospace components and parts requires accuracy and precision, ensuring your machined parts meet performance and safety requirements. Whether you need aluminum, titanium, or stainless steel components, we have the right manufacturer for all your aerospace metal component needs.
Mission-Critical Aerospace Metal Machined Parts and Components
Aerospace metal machined components must withstand harsh temperature changes and harsh working environments. Ineffective components can result in aircraft failure or major system malfunctions. We can source aerospace metal fabrication manufacturers to design reliable aerospace components and parts for your mission-critical applications.
Metal Extrusions for Aerospace
Aerospace metal extrusions can be made in a wide range of shapes. Aluminum extrusions are often used for aerospace parts due to their high strength and corrosion-resistant properties. Examples of aerospace metal extrusion components include:
Galley equipment
Foldout trays
Lights 
Aerospace Metal Stampings
Metal stampings for aerospace applications require lightweight characteristics with material versatility. Aerospace metal stamping applications include the following:
Engine components
Door closures
Brackets
Assemblies
Frames
Aerospace Forgings
With numerous forging options available, metal forging provides a versatile way to manufacture high-performance aerospace parts and components. Examples of aerospace forged parts include:
Flight line cases
Electronic enclosures
Safety components
Cargo systems
Interior parts
Investment Castings for Aerospace Components
For precision, near-net shapes, investment castings offer tight tolerances needed for a wide range of aerospace applications, including:
Windshield wipers for helicopters
Bearing cages
Landing components
Hydraulic system parts
Engine blades
Trusted Metal Sourcing for Aerospace Metal Parts
With extensive metal fabrication experience, Compass & Anvil works with trusted partners that understand the demanding requirements aerospace components and parts are subjected to. Our sourcing services save you time and money, by allowing us to handle all communication between our clients and manufacturing partners.
Start an Aerospace Metal Fabrication Project
Call us at 408-205-1319 or
request a quote
and get started on an aerospace metal fabrication project today.