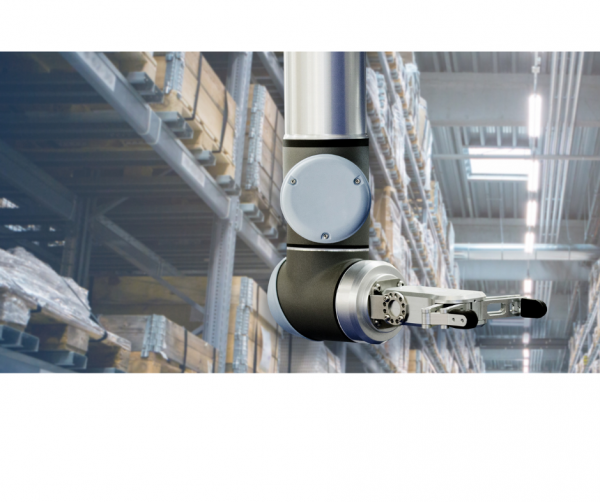 Reliably Sourced Metal Components for the Robotics Industry
Robotics are used throughout a number of industries to reduce costs, decrease error, and improve efficiency. As robots increase in popularity, there is a growing demand for manufacturers with the equipment and capabilities needed to accommodate complex designs, multiple material requirements, and stringent industry guidelines.
Compass & Anvil has developed 40+ year relationships with both domestic and international manufacturers who are highly qualified in the area of robotics manufacturing. From robotic arms and grippers to networking systems, we have the connections and expertise necessary to provide you with custom robotic parts manufactured to your quality standards.
Source Custom Prototypes for Your Robotics Manufacturing Project
Due to their highly complex nature, robotic components often require extensive prototyping before production can begin. We partner with the largest and fastest provider of custom metal prototypes in the country, making it easy to test the functional capacity of your custom robotic parts. Contact us today to schedule a free, no obligation consultation.
Metal Forming Methods Used to Manufacture Custom Robotics
Contract manufacturing methods used to create robotic parts and components include:
Parts & Components Created for Robotics Applications
Robots are used to improve operations and streamline production throughout a number of industries, including food processing, supply chain, health care, manufacturing, and more. We source a variety of custom robotic parts and components, including but not limited to:
Robotic grippers
Extruded robotic arms
Parts for automated guided vehicles
Parts for autonomous mobile robots
Parts for surgical robots
Robotic housings & fixtures
Networking technology
Benefits of Contract Manufacturing for Robotics Parts & Components
With decades of metal manufacturing expertise, Compass & Anvil can connect you with a manufacturer to meet all your design, budget, and schedule requirements. From initial negotiations all the way through to fulfillment, we will facilitate your entire project to ensure you receive the components you need when you need them.
Whether you're looking for a domestic manufacturer who can accommodate your short production schedule or an international manufacturer with access to the latest technological advancements, Compass & Anvil is here to accommodate all your project needs. Our quality guarantee ensures the products you receive meet or exceed all applicable industry standards and quality requirements, or your money back.
Trusted Sourcing Agent for All Your Metal Forming Needs
Compass & Anvil is committed to making the manufacturing process as seamless as possible for our customers in any industry. Contact us today to for a free, no obligation consultation or to request additional information about our domestic and international sourcing opportunities.