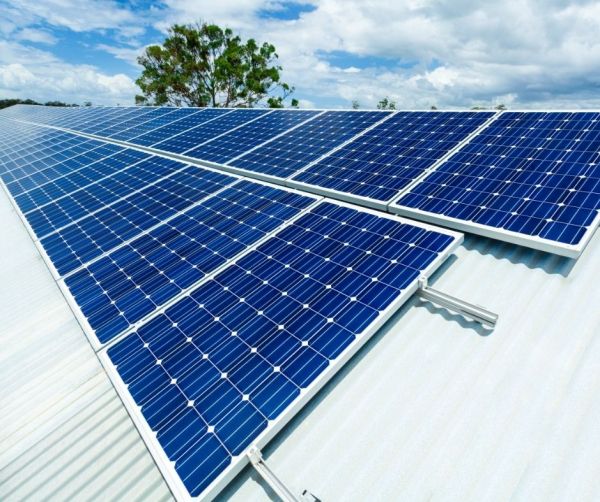 Solar Energy
With renewable energy emerging as a valuable way to generate electricity, the use of solar panels and solar installations continues to grow. Metal component manufacturing such as die-casting, extrusions, metal stamping, and metal forgings offers you the versatility needed to produce high-quality solar energy components and parts.  
Known for their strength and corrosion resistance, aluminum and stainless steel alloys are well-suited for solar energy components and parts. Custom solar panels can be manufactured for a wide range of industrial or commercial uses, with ground mounting or roof mounting options.
Aluminum Extrusions and Solar Energy
Lightweight properties and high strength make aluminum extrusions a versatile choice for solar panels. Aluminum extrusions can be used for the following components and parts:
Solar panel frames and supports
Trusses
Mounting systems
As a malleable, recyclable alloy, there is a wide range of aluminum grades that can be used for your solar energy extrusions. Aluminum alloys 6063, 6061, and 6005 are suitable for solar applications.
Metal Stamping for Solar Panels
Precision metal stamping for solar panels and components allows you to manufacture high production runs cost-efficiently. As a versatile manufacturing process, metal stamped components can be used for the following solar energy components:
Racking components
Brackets
Reflector shapes
Troughs
Connectors
Heat sinks
Electronic components
Common materials used for metal stamped solar energy components include aluminum, stainless steel, brass, and copper.
Power Generation Metal Forgings
With the durability and strength needed for power generation components, metal forging provides you with fast cycle times and the capability of producing low-volume runs. Common power generation components manufactured from metal forgings include:
Factors to Consider for Solar Power Metal
Whether you choose metal extrusions, metal stampings, or metal forgings, component design and functionality should be taken into consideration. Environmental conditions and inclement of weather factor into which manufacturing process is best for your solar energy requirements. The functionality of your component, along with potential budgetary concerns can also factor into which manufacturing process is best for your requirements.
Solar Energy Sourcing Experts
With decades of sourcing experience, Compass & Anvil can find the right metal manufacturer for your solar power needs. Benefits of working with us include:
Quick turnaround times
Expansive industry knowledge
Ability to meet exacting specifications
AS9001 certified
Start a Solar Energy Project Today
Let us help you get the high-quality solar energy parts and components you need. Our network of trusted contract manufacturers has the experience and power generation knowledge you can depend on. Request a quote or call us at 408-205-1319 and start a solar energy project today.