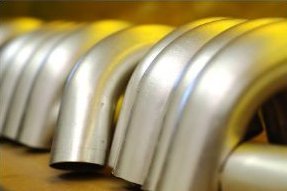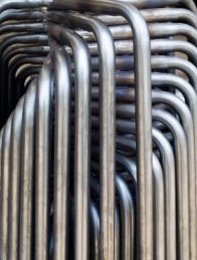 Custom Metal Tube Bending Sourcing Services
Connect with an experienced and reliable manufacturer who can take care of your metal tube bending project. Compass & Anvil facilitates orders for all types of custom tube bending, pipe bending, and metal fabrication applications. We partner with vetted onshore and offshore manufacturers with the equipment and capabilities necessary to meet your cost, turnaround, and quality requirements.
Find a Trusted Manufacturer for Your Custom Tube or Pipe Bending Project
Compass & Anvil has been a global leader in sourcing for over 30 years. We can help you eliminate common challenges associated with cost negotiations, shipping issues, turnaround times, material identification, and more. Whether you require complex tight radius shapes or simple 90° bends, we will facilitate your tube bending project from start-to-finish to ensure all your needs are met. Check out our customer testimonials to see what others have to say about our service. Contact us today to begin discussing your tube or pipe bending requirements.
Onshore & Offshore Sourcing for Custom Tubular Parts
Tube bending is the process of forming permanent bends in metal pipes or tubes. Most custom tubes are bent into 4 main types of shapes, known as "L" bends, "U" bends, "S" bends, or "coil" bends. Generally, tube bending involves clamping the tube or pipe and then applying force to various locations until the desired bend is achieved. Depending on your tolerance requirements and design complexity, there are several tube bending methods that may be used, such as:
Press Bending
Rotary Draw Bending
Roll Bending
Compression Bending
Mandrel Bending
Ram Bending
Tube Bending Materials
Tubular parts can be constructed from nearly any type of metal or metal alloy. Our manufacturers offer tube and pipe in a range of materials and sizes in accordance with your design specifications. Common materials used include:
Custom Tube Bending Services for Any Industry
From the intricate pipes used in HVAC systems to the curved components seen on playgrounds, industries everywhere require bent-metal products. Compass & Anvil can source high quality, custom tubular parts to meet the requirements of any industry or application. Examples include:
Automotive parts (seat frames & seat adjustment tubes, steering wheel rings, transmission tubes)
Recreational vehicles (seat frames, handle bars, and control levers)
Roll cages for ATVs, soil compactors, and heavy motorized equipment
Outdoor power equipment (handles, handle braces, frame support & rope guide tubes)
Metal chairs, tables, & other types of furniture
Partner with Vetted Onshore or Offshore Tube Bending Manufacturers
At Compass & Anvil, we can connect you with a tube bending manufacturer who will meet your design and turnaround requirements, while keeping costs low. Request a no-obligation quote today to begin discussing your tube or pipe bending project.