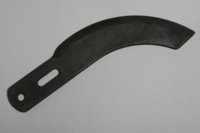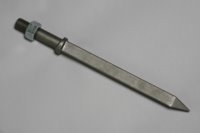 Agricultural Metal Fabrication and Metal Forming
Heavy-duty agricultural and farm machinery require durable metal components and parts that can withstand excessive workload requirements. High-quality agricultural metal fabrication ensures your farming equipment and machinery can meet your work demands. Equipment repairs can prove to be costly.
Make sure your agricultural equipment has the strength and durability for demanding agricultural applications.
Compass & Anvil works with trusted agriculture metal fabrication manufacturers that understand agricultural equipment requirements and demands. We can source the right metal forming, die casting, or forging manufacturer that knows the importance of having reliable farming and agricultural machinery.
Industrial Forging, Stamping, and Casting for Agricultural Parts and Components
Whether components are created using industrial forging, stamping, or casting processes, metal products developed for the agricultural industry are expected to be durable and cost effective. Many parts will undergo heat treatment or specialized finishing to ensure superior wear resistance and increased equipment lifespans.
Metal fabricated agricultural parts provide lightweight and corrosion resistant components that can keep agricultural equipment running efficiently and productively.
Agricultural Metal Forging
Industrial agricultural metal forging is frequently used to manufacture components for the agricultural industry. Grain development that occurs during the forging process provides a high level of strength for the finished products. Examples of agricultural metal forging components include:
Chain links
Combine fingers
Grain augers
Flanges
Shackles
Sprockets
Yokes
Die Casting for Agricultural Equipment
Die cast components are ideal for a wide range of agricultural uses, providing impact resistance and ruggedness needed for heavy-duty applications. Common die cast agricultural components include the following:
Base plates
Clutch pins
Cranks
Pulleys
Rotors
Seeders
Turbines
Metal Stamping for Farming Equipment
Precision metal stamping for agricultural machinery offer you accurate high-performance components designed for industrial agricultural applications. Metal stamped components for agricultural equipment include:
Grinders
Sprayers
Combines
Tractors
Agricultural Metal Fabrication Sourcing from Metal Sourcing Experts
Agricultural products manufactured by industrial forging, casting, or stamping are available from dependable partners in both the United States and China. Compass & Anvil facilitates the sourcing process between our clients and agricultural metal fabrication manufacturers, saving you time and money.
Work with Trusted Agricultural Metal Fabricators
Contact us today at (408) 205-1319 (Pacific Time) or email us for a no obligation quote or to request additional information about metal fabrication processes for the agricultural industry.