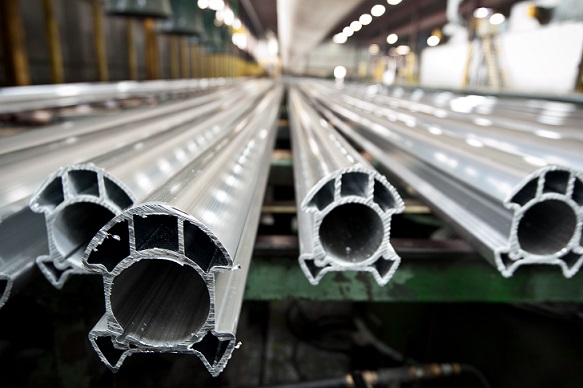 Custom Aluminum Extrusion Sourcing Services
Get high-quality custom aluminum extrusions from a trusted, reliable sourcing servicer. Compass & Anvil facilitates orders for custom precision extrusions that will meet your requirements and exceed your expectations. We offer creative sourcing solutions for your manufacturing needs.
Through our partnerships with forging, stamping, and metal casting companies in the US and China, we can meet any specifications for custom aluminum extrusions from dependable and responsible servicers.
Working with Compass & Anvil to Outsource Custom Aluminum Extrusions
Since 2005, Compass & Anvil has delivered personalized attention to meet any manufacturing challenge. We facilitate the communication process between you and a reliable aluminum extrusion supplier. We help you save time, lower costs, and remove the frustration of managing logistics to create a manufacturing process with less stress.
Depending on your budget and specifications, our team will help you decide between domestic manufacturers in the US or one of our offshore manufacturing partners in China and connect with the best fit for your application. From start to finish, we create a seamless experience to get you the components you need when you need them.
Industrial & Commercial Applications for Sourced Custom Extrusions
At Compass & Anvil, we outsource custom aluminum extrusions for various industrial and commercial applications. Common applications for aluminum extrusions include:
Heating and cooling for electronic components and equipment
Housing for cables and wires
Construction applications
Architectural purposes
Aerospace and transportation
Solar panels
Why Choose Aluminum for Custom Extrusions?
With its corrosion resistance and high strength-to-weight ratio, aluminum extrusions are ideal for industrial and commercial structural or architectural applications. The ductility and flexibility of aluminum alloys offer design capabilities for a wide range of applications. Additionally, aluminum extrusions are durable and malleable, making them suitable for a vast array of manufacturing and engineering purposes.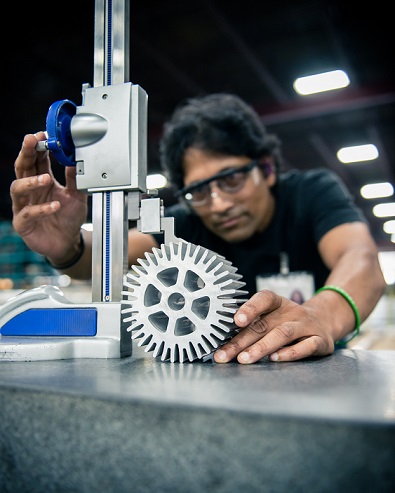 Other advantages of aluminum extrusions include:
High strength
Lightweight
Thermally and electrically conductive
Non-magnetic
Corrosion-resistant
Can be painted, polished, plated, or anodized
Inexpensive tooling
Eco-friendly and recyclable
We source aluminum extrusions from experienced manufacturers to get prototypes or high-volume production runs to market quickly with short lead times.
Alloys Used by Our Aluminum Extrusion Suppliers
Selecting the best aluminum alloy for your extrusion ensures the success of your design. With high levels of corrosion resistance and formability, aluminum alloys are successfully used for extrusions in a variety of applications. By working with Compass & Anvil, you have access to a variety of aluminum alloys for your precision extrusions:
1050
6005A
6061
6063
6351
6360
6463
And other 1000 or 6000 series aluminum alloys
Design & Manufacturing Considerations for Custom Aluminum Extrusions
The aluminum extrusion process begins with the design of the extrusion profile and the identification of production parameters. Our supplier partners then create a custom aluminum extrusion die to reflect the desired profile. After passing through the aluminum extrusion die, the extrusions are cooled, shaped, and cut to reflect your order specifications. When the aluminum reaches the desired hardness level, extrusions can undergo additional finishing and processing or be sent on to you for use.
Considerations for your custom sourced and manufactured aluminum extrusions include:
Material selection
Weight to length ratio
Intricacy of extrusion profile
Number and size of die cavities
Thickness of extrusion walls
Your Trusted Service for Sourcing Custom Aluminum Extrusion Suppliers
Compass & Anvil is here to take the stress out of creating a custom aluminum extrusion for your application. We work with our network of manufacturers in the US and China to get you the components you need at competitive prices and fast turnaround times. We've sourced materials for companies throughout America in a broad range of industries, including:
To learn more about how Compass & Anvil can source dependable solutions for you, check out examples of past projects in our work gallery. Contact us with any questions or request a quick quote to get started sourcing your aluminum extrusion order.